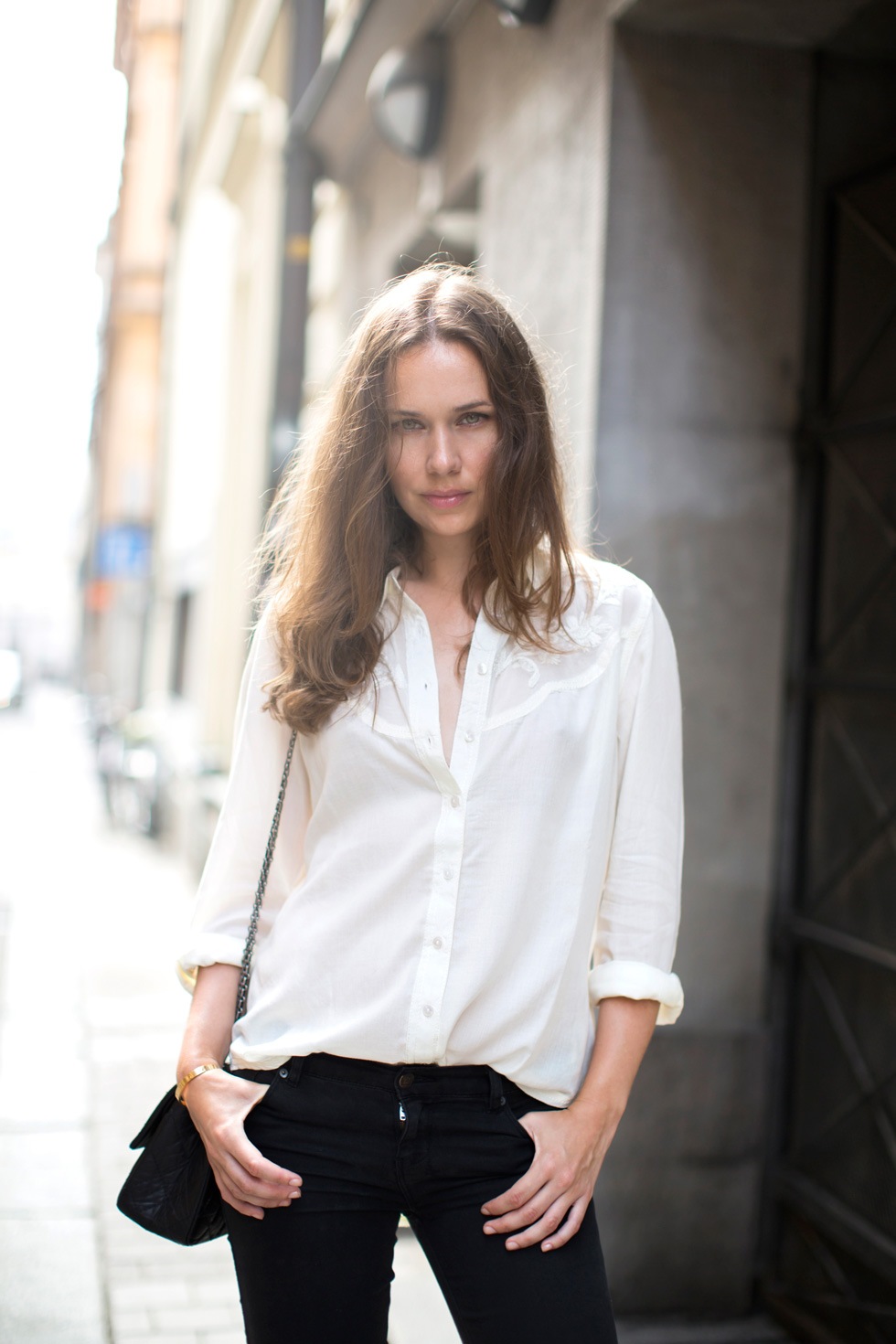 I know, I know, it's been too long! I've been quite busy researching health and fitness things, educating myself on nutrition a bit more and also researching supplements. It's been very interesting. I'll do a post on it later on. In the meantime, I'm sure you know Caroline from Carolines Mode and more importantly, Stockholm Streetstyle. I love her style, it embodies the similar aesthetics I go for when I'm dressing - skinny jeans, a shirt or tee shirt, blazer or leather jacket and some killer shoes. I think it's such a simple and easy way to throw on something and look stylish no matter what. It's really hard to go wrong!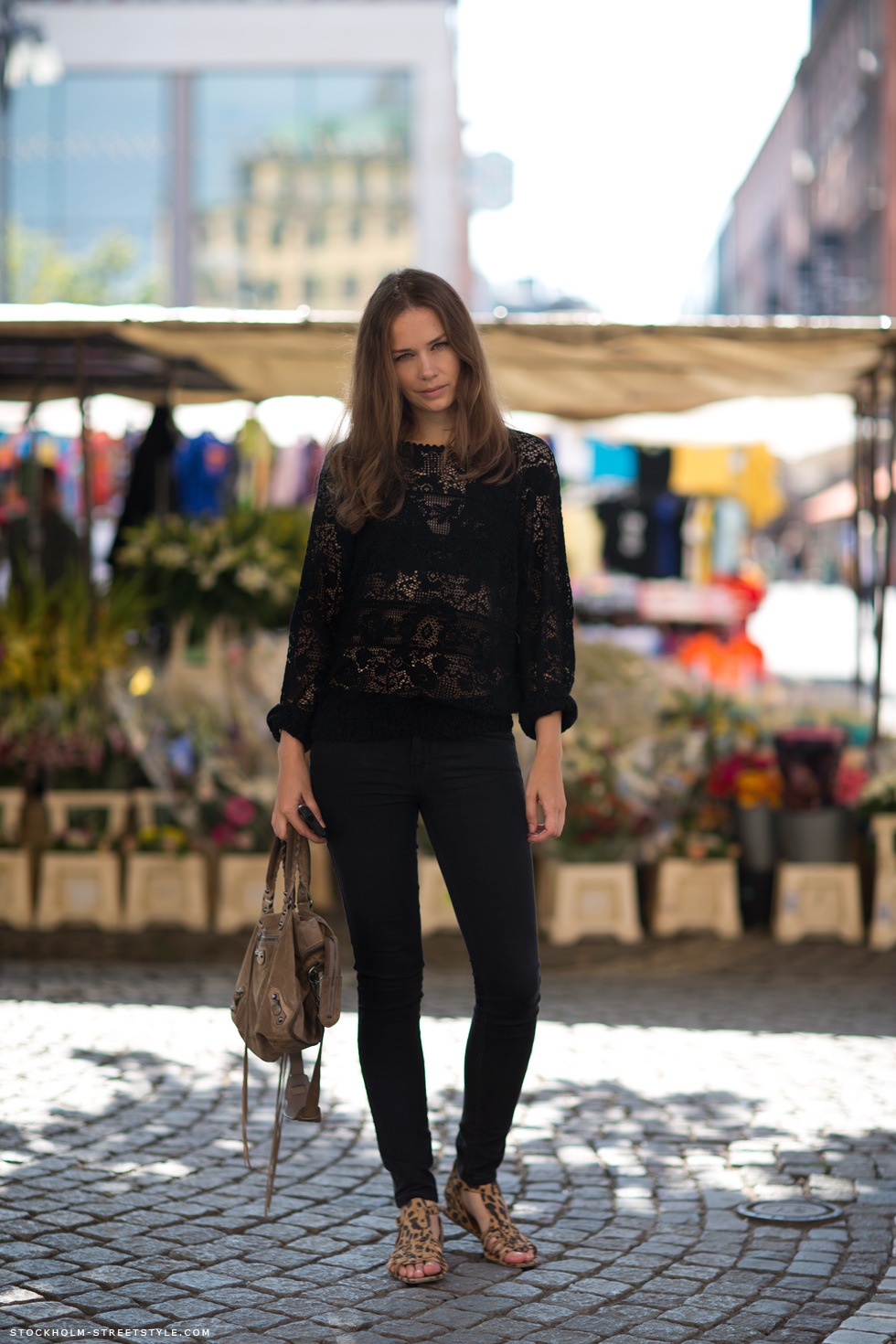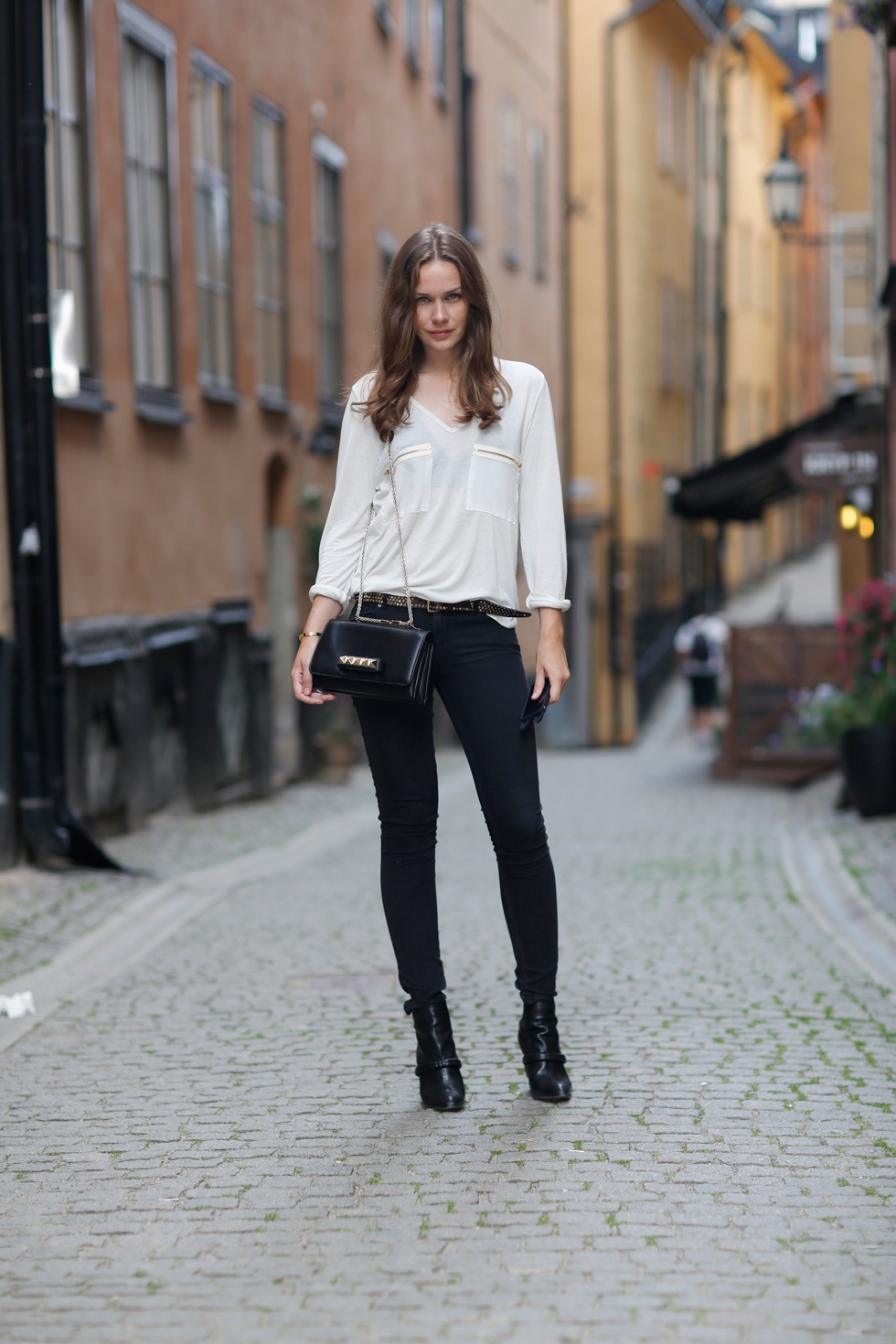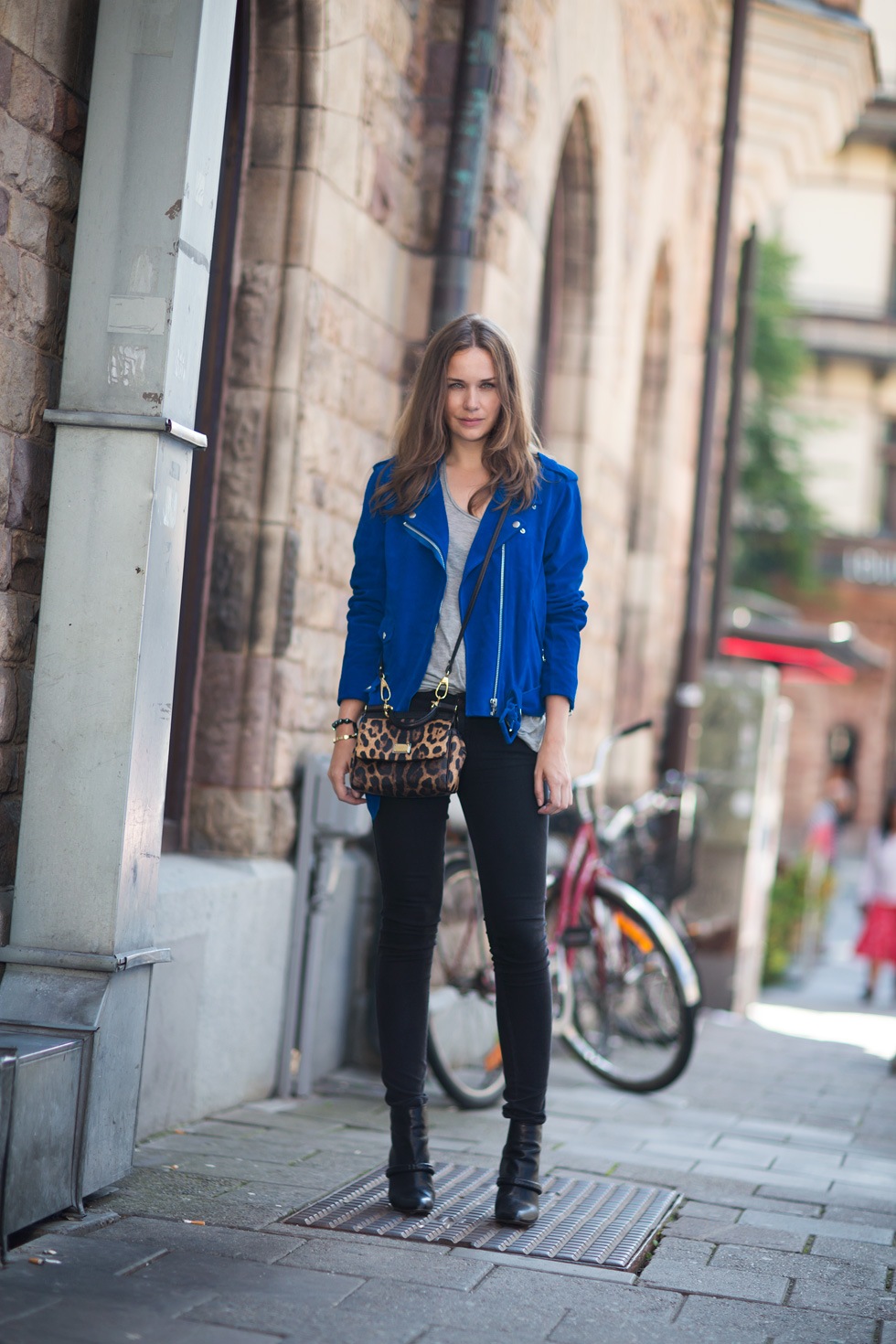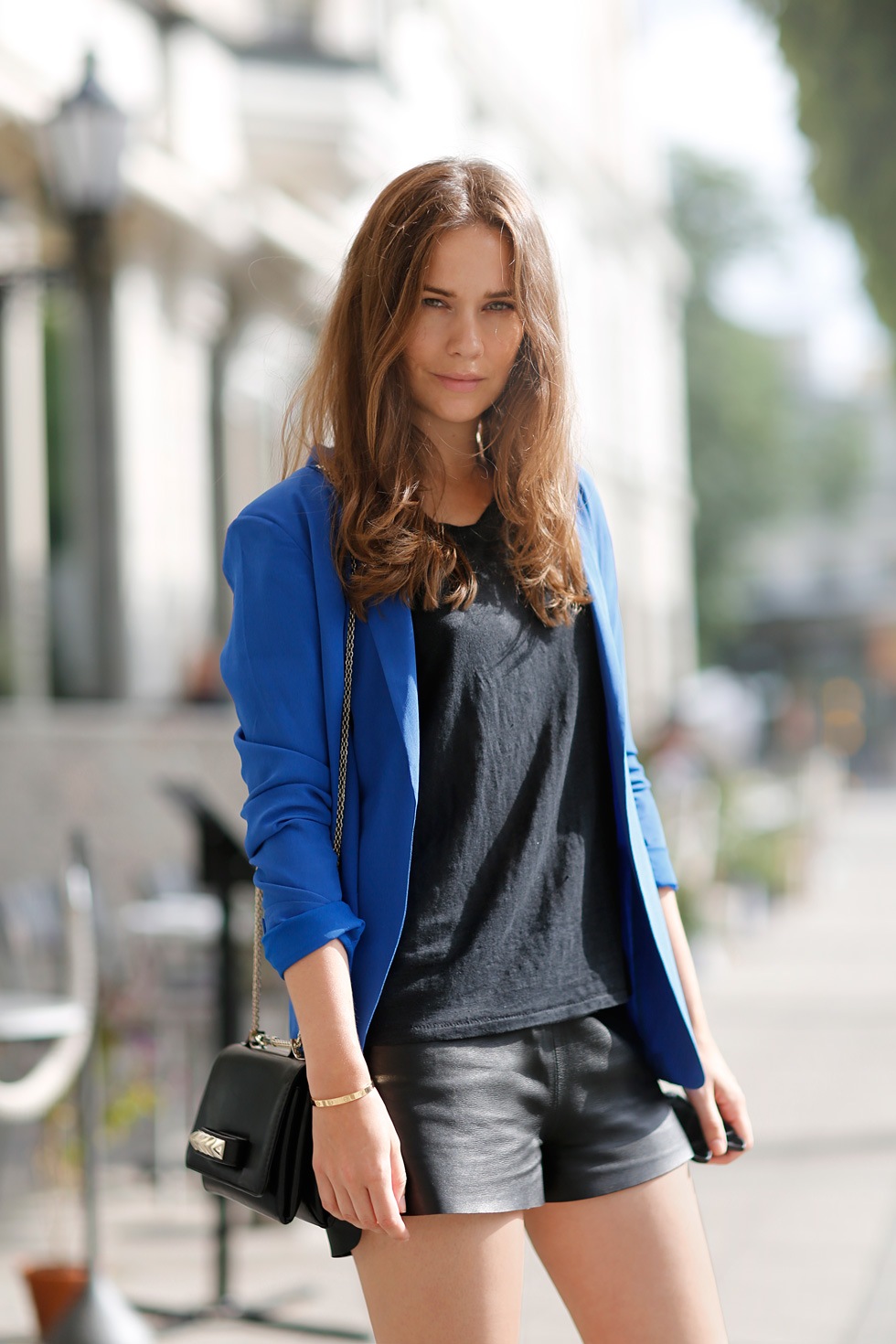 I love these bright blue blazers. Really need to get myself one! I can totally see myself rocking around spring/summer in the above outfit.
P.S. currently growing out my fringe (bangs) and it's driving me nuts. Blow drying my fringe off my face and it ends up sticking up like Bart Simpson's hair, so I have to use headbands which get annoying when you want to have sunglasses on as well... anyone have any tips? It's at the annoying eye-level length that you can't even sweep it to the side without it looking dorky.